You might want to read this story on faith.
CNN Belief Blog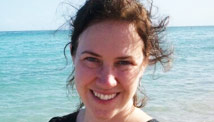 Editor's Note: Kerry Egan is a hospice chaplain in Massachusetts and the author of "Fumbling: A Pilgrimage Tale of Love, Grief, and Spiritual Renewal on the Camino de Santiago."
By Kerry Egan, Special to CNN
As a divinity school student, I had just started working as a student chaplain at a cancer hospital when my professor asked me about my work.  I was 26 years old and still learning what a chaplain did.
"I talk to the patients," I told him.
"You talk to patients?  And tell me, what do people who are sick and dying talk to the student chaplain about?" he asked.
I had never considered the question before.  "Well," I responded slowly, "Mostly we talk about their families."
"Do you talk about God?
"Umm, not usually."
View original post 1,042 more words